Top 5 Budget Laptop you can buy under 499 AED
October 13, 2019
A computer or PC cannot be taken everywhere you go! Considering the portability that everyone is looking for these days, Laptops have become high in demand. It is a mini-computer that is portable and convenient, comes in with all those features as in conventional PC. Are you looking for a laptop that can get through your academics or the one that could help you in blogging, or for designing? Perhaps you are an avid gamer and looking for a gaming budget laptop.
Irrespective of the need, you get to choose from a wide range of laptops suitable for gaming, studies, graphic designers and more. Some of the popular laptop manufacturers include HP, DELL, Acer, Apple, Lenovo, and others. With a plethora of options and laptop deals online, you can easily get a laptop that suits your technical requirements and budget. Here is a list of budget laptops that you can buy under 499 AED.
Acer Chromebook C720
This is the first Chromebook that packs in a Core i3 Processor and offers modest performance along with improved battery life. It is paired with 2GB RAM that lets the device to run smoothly and quickly. The updated model looks similar to the original C720 but with the new processor. Acer also offers another model with 4GB RAM. It weighs 2.76 pounds but lighter than Dell Chromebook 11 that weighs 2.8 pounds. This comes in with 11.6-inches with 1366 X 768-pixel resolution. This model is definitely an improvement over the previous version in terms of speed and power.
Here are the world's lightest laptops for 2019.
Dell Chromebook 11
With the Dell Chromebook 11, the company enters the Chromebook market. It features 11.6-inches display with 1366 X 768 resolution. Not intended for heavy gaming, still, it is adequate enough for the ChromeOS device. Internally, the Dell Chromebook 11 packs in Intel processor with 2GB/4GB memory. Its speedy performance when loading up with multiple tabs and videos is amazing.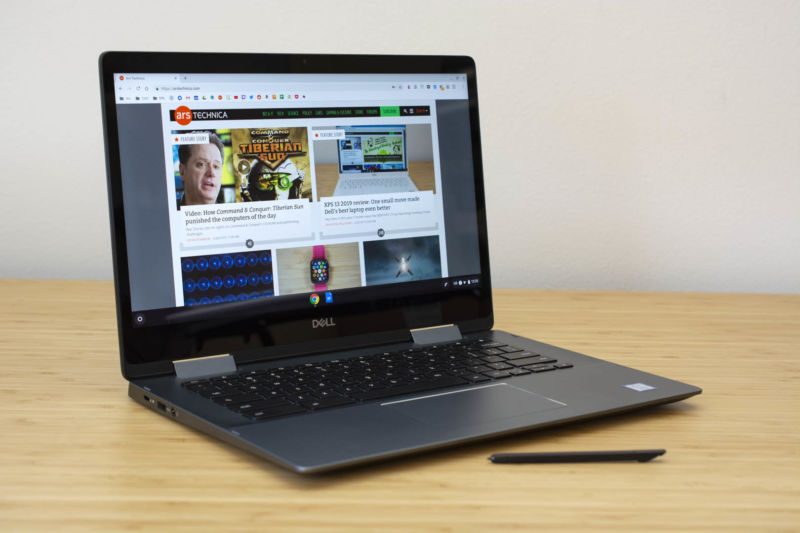 Dell Latitude 2100
The new Dell Latitude is a budget phone, which promises to render a perfect solution for those looking to have an ultra-portable laptop that can help out in the classroom. It is a low-cost option specific for teachers, students, and administration. It gets a 10.1-inches touchscreen LED-backlit display and is powered by an Intel processor. The processor is paired with 1GB RAM and an 80GB hard drive. The 1.3MP camera on the front allows making video calls. It measures 10.43 x 7.36 x 0.89mm and weighs 3.10lbs. In the first instance, you will never feel it like a laptop under AED 499.
Also Read: Apple In Plans To Debut New Macbook Air And Mac Mini

HP Notebook 3125
The eye-catchy modern design along with the latest AMD processor lets you accomplish the task with ease. This ultraportable notebook helps to stay top in your game. With the AMD Radeon HD graphics, you can add polish to your presentation. HP ProtectSmart works well to protect data. The 11.6-inches LED-backlit HD display to edit documents, browse content and create presentations. The touchpad along with the gesture support allows navigating through screen conveniently.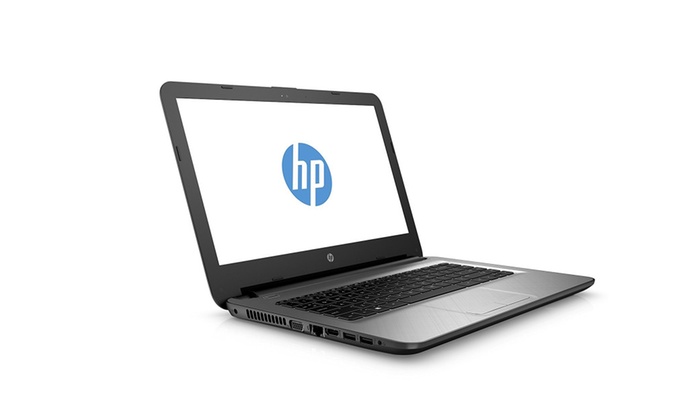 HP Chromebook 11
Of all the Chromebooks around, Google Chromebook is always the best one to choose from. Rather than using the full desktop OS, HP Chromebook 11 uses ChromeOS which means all the applications run through the Chrome web browser. At this price point, Chromebook 11 is definitely an attractive option. The dual-core Samsung Exynos 5 dual ARM-based SoC replaces the Intel i5 processor. There is 11-inches IPS LCD screen with plenty of resolution. It can play back 5hrs 10mins of HD video. It is the display, lightweight design, keyboard, trackpad that makes it easier to use.
Here are the best mini laptops to buy in 2019.