Nokia 10 – Full Specification in Detail.
November 6, 2019
Just like other popular brands, Nokia too is in the race of leading the latest smartphones every year. Nokia 10, which is much expensive and advanced compared to the previous models. As of now, let us look at a few details about the amazing Nokia 10 and find out what all features it is so good about this phone.
Nokia 10 Concept Features
Nokia, a brand that is popularly known for its history of innovation, is to be working on plenty of smartphones with new features and innovations. Now, let's talk about the latest device, which is a Nokia 10. This is another flagship after Nokia 7 Plus, Nokia 8 Sirocco, Nokia 8 and a few others that came out this year. Recently, the brand has also released an improvised version of its old Nokia 3310 phone with many new features, design modifications, and updated software.
According to the speculations, the new Nokia 10 5G in UAE is anticipated to sport a 6.5-inch full view curved edge display that will probably give a pixel resolution of 1440×2560. It is likely to get a premium unibody design, which indeed gives an elegant look to the handset. As of now, rumors state that the device will be offered in two attractive color options, which are Black and Blue to select from.
Read Also: Nokia 9.1 PureView Review
The Camera Upgrades
When it comes to the optics, the Nokia 10 5G features may include a dual-camera setup both at the front and the back. This certainly is a major upgrade in Nokia smartphones. At the rear, the device may come packed with a 32MP and 32MP main cameras. Also, with these sensors, we can expect a few more add-ons such as touch focus, phase detection autofocus, dual-LED flash and so on for boosting the camera performance in all conditions. Meanwhile, at the front, the device has a 16MP and an 8MP camera with which, we can capture some excellent photo snapping and video recording.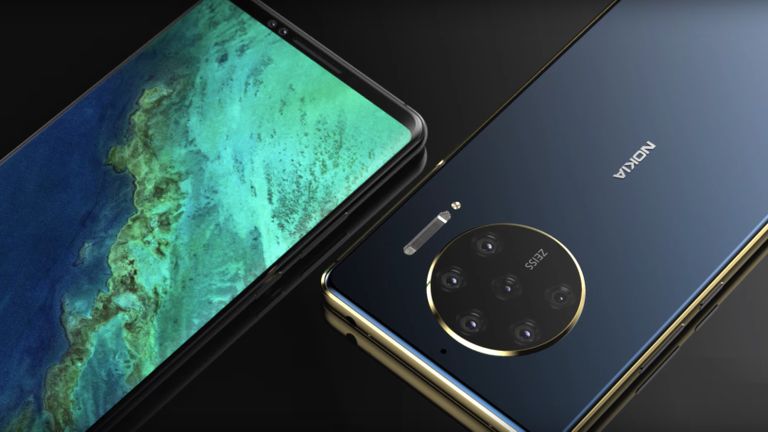 Massive Power Backup
As several brands are offering their latest handsets with massive batteries, Nokia too might be following this trend. Based on the rumored Nokia 10 5G specs, it has a non-removable 5500mAh battery incorporated. And mostly, it supports fast charging. What will remain the key highlight of this handset is its support to the 5G network. If this news is to be true, it will be one among the very few phones to come with support to the 5G network.
Hardware and Performance of Nokia 10
Nokia 10 phone includes RAM of 8GB along with an internal storage of 256GB. It is probably the first handset to have such ample storage space. Moreover, the company may also offer a microSD card of up to 512GB so that users can expand the space and store more data. Under the hood, it may feature the Qualcomm Snapdragon 845 chipset and the device sports Android Oreo 8.1.1 operating system.
In addition to these, there are also a few aspects on the offer such as dual SIM, fingerprint scanner, Bluetooth connectivity, Corning Gorilla Glass and more.
Read Also: Nokia 7.2 Review and Price in Dubai, UAE.