How to disable OK Google on Android Phones?
September 28, 2019
What is Ok Google?
"Ok Google" is a really cool feature on Android phones. It is one of the best features to use. This works on your voice commands with the help of super-intelligence. Here are some examples of the commands you can use with "Ok Google".
Firstly, you an active or wake up google by saying these phrases;
Hey Google
Ok Google
Okay Google
Now let's talk about what this feature can do for you on your commands;
Hey Google – Take a Selfie (To take your pictures)
Ok Google – Roll Dice (A fun command to who goes first)
Ok Google – Flip a Coin (You can make decisions with Google)
Hey Google – Set an Alarm for "Time" (Be punctual by the help of Google)
Okay Google – Set a Timer for "Time Duration" (Keep the track of time)
Hey Google – Navigate to "Location" (Travel anywhere on the globe with Google)
Okay Google – Play "Music or anything you want" (No more boredom)
These are just some of the most popular options and commands that you get with Ok Google. There is a lot more to it. Once you'll start using the feature, you'll get to know all of the commands with time and then you can enjoy to the fullest.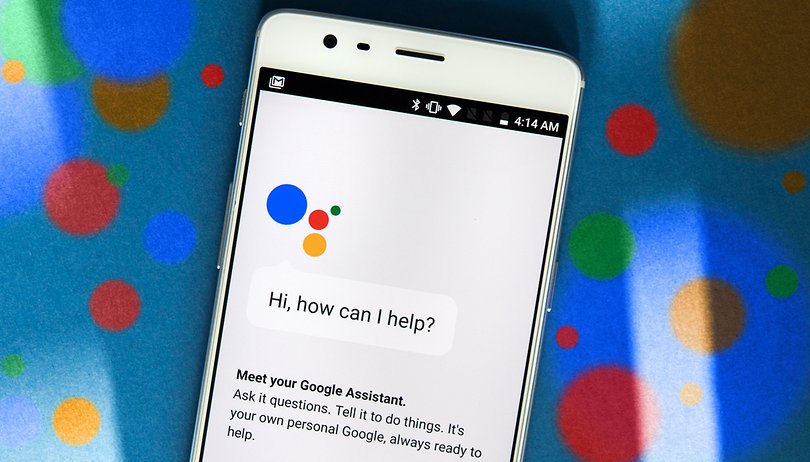 Read Also: How To Use Android As An IP Camera
What Android Phones Support "Ok Google"?
Google Assistant and Ok Google are not in each and every android phone. The latest models definitely support this feature but the old phones might not have it. Fortunate for you that you are in the era of new generation phones, which means that you can enjoy the feature. You can easily download Ok Google on your phone if your android is running 5.0 Lollipop or later. You can grab the application free from Google Play.
Disable OK Google on Android Phones
Google Assistant is no doubts a very powerful feature of Artificial Intelligence as it makes most of your tasks easier. However, not everyone likes the feature. Maybe some people do not like the voice-controlled commands system for various reasons. Some people face a problem because they don't speak English or their accent is not so fluent. Others just not like the idea of talking to their phones. Whatever reason they have in their minds, it's alright, because you can easily get rid of this feature without much of an effort.
We will mention two ways here by which you can simply disable OK Google from your Android phone.
Disable Google Assistant and Voice Matching on your phone.
Disable the Microphone option for your Google App.
Read Also: How to Play YouTube Videos in the Background.
Method 1 – Disable Google Assistant and Voice Matching on Your Phone.
There are steps you can take that appear as though they should make Google listening to your commands, yet that isn't generally how this works. In the Google application's settings, there are choices quit Voice Match — an element that gives your Android a chance to respond to "Ok Google" even when the screen is off.
Here is how you disable OK Google on your device:
Open the Google application on the Android device.
Tap on the icon on the bottom row (three horizontal lines).
Click on the "Settings" options.
On the other screen, click on settings again under the Google Assistant.
Under the devices, tap "Phone".
You'll see an option to disable Voice Match.
Turn the option off.
You can turn off the Google Assistant option too now but that will completely turn it down.
Method 2 – Disable the Microphone option for your Google App.
There is one and only way to completely disable Ok Google from your phone and that is turning off the microphone option in google app. Here are the steps that you can easily follow to turn it off.
Open the Settings app on your Android.
Head to the Devices option.
Go to the Apps & notifications.
Scroll down and tap to select Google.
Once you are on the Google info screen, tap Permissions.
Toggle the switch next to the Microphone option.
Deny anything on the pop-up.
Done!
By turning off these options, you won't face any trouble. Your phone will work absolutely fine. You can always bounce back to normal settings by following the same pattern and toggling the switch back to enable.
Read Also: How to take a Screenshot On Chromebook